SEO Liverpool by Liverpool's SEO and Marketing Expert
Are you happy with your

Google Rankings

or would you benefit from a review by an expert SEO consultant?
SEO Service in Liverpool
I have been doing SEO since 1998 and spoken at SEO Rockstars and the first ever White Hat v Black Hat SEO Conference.
Would you like to benefit from the many years of SEO Experience I have gained?
Keyword Research Using PPC Fishing*
Fully Optimised Landing Pages
Transparent SEO Practices
High Level Strategies
Proven ROI Results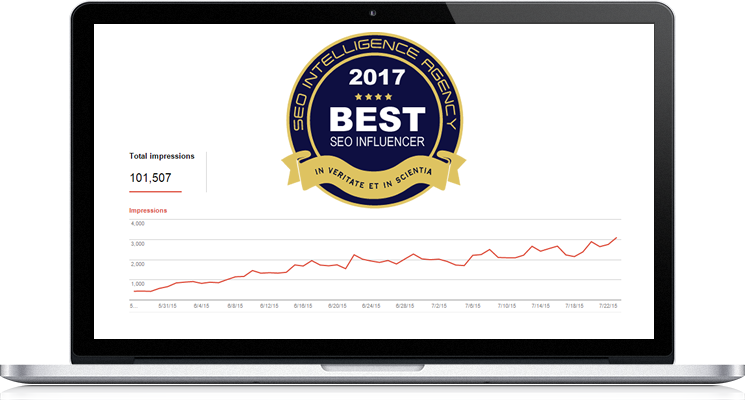 What to Expect From Website SEO Services
All work is carried out ethically and on a transparent basis.
Google SEO Audit
Full technical and on-page SEO audit including hosting, server set up, website coding, analytics, Google set-up, keywords, on page SEO, content and strategy.
Improve Search Visibility
Are you being found in search engine results (SERPS) by users as well as reporting software? Ranking high for ineffective search terms is pointless.
Marketing Quick Wins
There are usually some quick wins available whilst a longer term strategy is worked on. Optimising for instant results without harming the long term plan is a key factor.
Google Local SEO
Ranking for generic keywords nationally may not bring you the rewards you were expecting locally. SEO Liverpool should produce results for your audience.
On-page SEO Adjustments
Tweaking on-page can make a very big difference, site structure and internal linking are a key part in any SEO strategy and should not be done haphazardly.
SEO Consulting & Advice
Fully supported during the SEO process. Reporting and updates available upon request covering all aspects of SEO.
Local & National SEO Pricing
Most popular plans and prices for our online marketing services.
All SEO Liverpool plans include Google set-up, analytics, monthly reporting and Open Graph tagging. Same price in Glasgow as it is in Liverpool.
Google SEO Consulting
On Site SEO Liverpool
One-to-one or Group
Help & Advice or Blueprint
Minimum 3 Hours
Follow Up Support
Local Citations
On Page SEO
City Optimised Pages
3 Month Minimum
Phone & Email Support
SME SEO
Citations Monthly
Technical SEO
On-page SEO
6 Month Minimum
Phone & Email Support
Ecommerce SEO
Product & Category Optimisation
Technical SEO
Structured Data Optimisation
6 Month Minimum
Phone & Email Support
Frequently Asked SEO Questions
Digital Marketing Questions about the service for your Convenience
Q. Do you offer a white label marketing / SEO service?
Yes, I currently provide Search Engine Optimisation services for many agencies around the world and would be happy to do so in Liverpool. I can operate under a business or marketing email address for communications and comfortable in attending meetings. All reports can be white label to suit your business.
Q. Is our business or traffic too big for you?
Over the years I have worked for international and national companies including some well known high street chains like WH Smith and debenhams. I have yet to be offered an SEO project which is too big.
Q. Are you up to date with the latest Google Search Algorithms?
Yes I keep up to date with all the latest changes and often hear about algorithm updates before they happen as I am a senior tester in a mastermind group which tests and proves SEO myths. In the search group are some top marketing specialists from around the world who specialise in various marketing disciplines including SEO and as a collective we have a really good understanding of Google and how the search engine works.
Q. Would you come to our office / business in Liverpool and consult to our marketing or design team?
Yes I can do one-on-one sessions or group workshops. Strategy and implementation are two different aspects and I am comfortable in being able to deliver on both for your marketing team. An hourly rate of £150 +VAT per hour is charged for consulting and help is provided within your organisation.
Q. How soon can I expect SEO results or traffic increases for my website?
The results will vary depending upon project. A common problem is when a new website has been deployed and rankings are tumbling, if this is the scenario then the sooner I can get into the project the better and results can be almost instant. With regards to enquiries and sales a lot depends on current performance and the status of your marketing assets and collateral as well as your SEO.
Q. Do you offer an initial site 'search' consultation or traffic analysis with no obligation?
Yes I do, in fact I prefer to work this way as working 'with' someone is a two way process. I don't accept all work as results will often only come with co-operation. In most cases you will know far more about your service or product than I will. What I know is how to market online and how to get the best from the algorithms but it will take your business and sector knowledge to help understand the target audiences. I will be providing ideas and strategy to help achieve a good ROI but I can't do it alone.
If we are to work well together there must be a good understanding and a desire to want to succeed.
Q. Can you act as our SEO or search department?
It would depend on the scenario and there would need to be some details discussed but essentially yes I could be your SEO department. If you have wondered how they create websites and marketing campaigns which produce results when you know the people who work at the agency and are clear they created something beyond their capabilities, it is probably a white label. I have access to a number of trusted partners with whom I have worked with for years and acting as your SEO department is run of the mill for me. Specialists are best doing what they know best and a team can easily and quickly be put together which I would head up if the work was too much in terms of man hours. All SEO strategy is my own but sometimes I use trusted partners for various aspects of delivery.
Q. I have heard many times that my content needs to be well written as Google will penalise my website if it is too difficult to read, is this true?
Another SEO myth, here is the proof. Website, search, business, marketing, Derek Booth, within, content, traffic, PPC, results, local, Liverpool, engines, search engines, help, google, make, design, us, website traffic, page, site, years, Jack Davies Liverpool or make a will. If content needed to be readable and score high on your Yoast Reading Score then why would I be ranking for phrases like 'PPC Liverpool?
Looking to Increase Website Traffic?
Still have Questions about the Liverpool SEO services?
Contact me using the form below
Search Engine Optimisation Liverpool
Derek Booth
Old St. Lawrence School
Kirkdale
Liverpool
L4 3TQ
Phone: 0151 676 0178
Make a Video Call
@booth-derek
Follow on Twitter
@boothderek